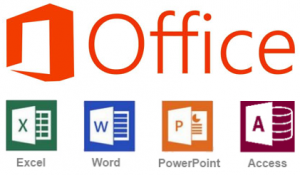 JEMCO provides free telephone support for life to Microsoft Office IT Training Courses delegates.
JEMCO Staff have extensive industry wide knowledge on the expert application of all the applications we coach on.
We are able to do this because we use these applications as business tools everyday to solve business issues for real customers and passing on this knowledge through our training services.
Many of our customers use our experience and skills to solve outstanding business information problems like month and year end reporting in Excel.
We bring this level of expertise to every class room situation.
Microsoft Office IT Training Courses
JEMCO has worked on many large scale IT implementations providing tailored training to the client both on our own behalf and in partnership with other training organisations.
We have trained over 700 staff members in a continuous run.
JEMCO has trained literally thousands of people over the 26 years we have been providing IT services.
We have never lost a client over the quality of our courses.
About our Courses
All of our courses are tailored to bring a structured approach to learning the office ware applications.
The content has been carefully assembled allowing for a progressive and effective increase in the usable skills of the trainee on completion of the course.
Course attendees are assessed throughout the course to ensure they are absorbing and understanding the content.
They are specifically encouraged to relate each new feature to their day-job ensuring a real world tie in.
This means trainee's return to their posts armed with the knowledge of the feature they came to learn and how to apply this to their current business issues.
We believe a key factor in our success is the small class room sizes we promote: 6 Maximum usually 3-4
View our popular Microsoft IT Courses
Why pay for a lecture when you can be coached for the same cost?
View all courses & costs at a glance
We provide free telephone support to all course attendees.
Contact John Cowie on 0791 787 4739 to book your course, or use our enquiry form to send us a message.